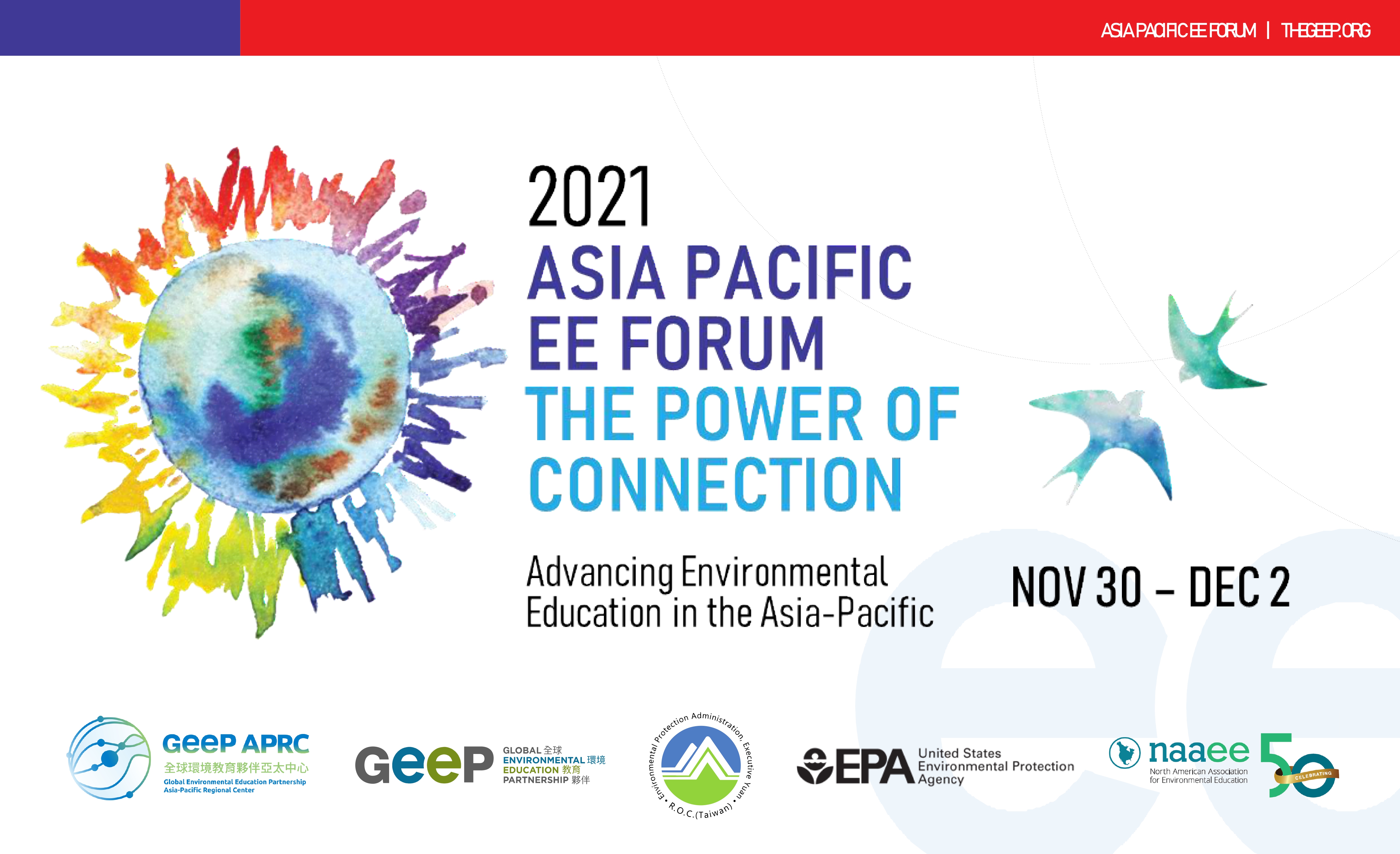 2021 Asia-Pacific EE Forum!
---
2021 Asia-Pacific EE Forum!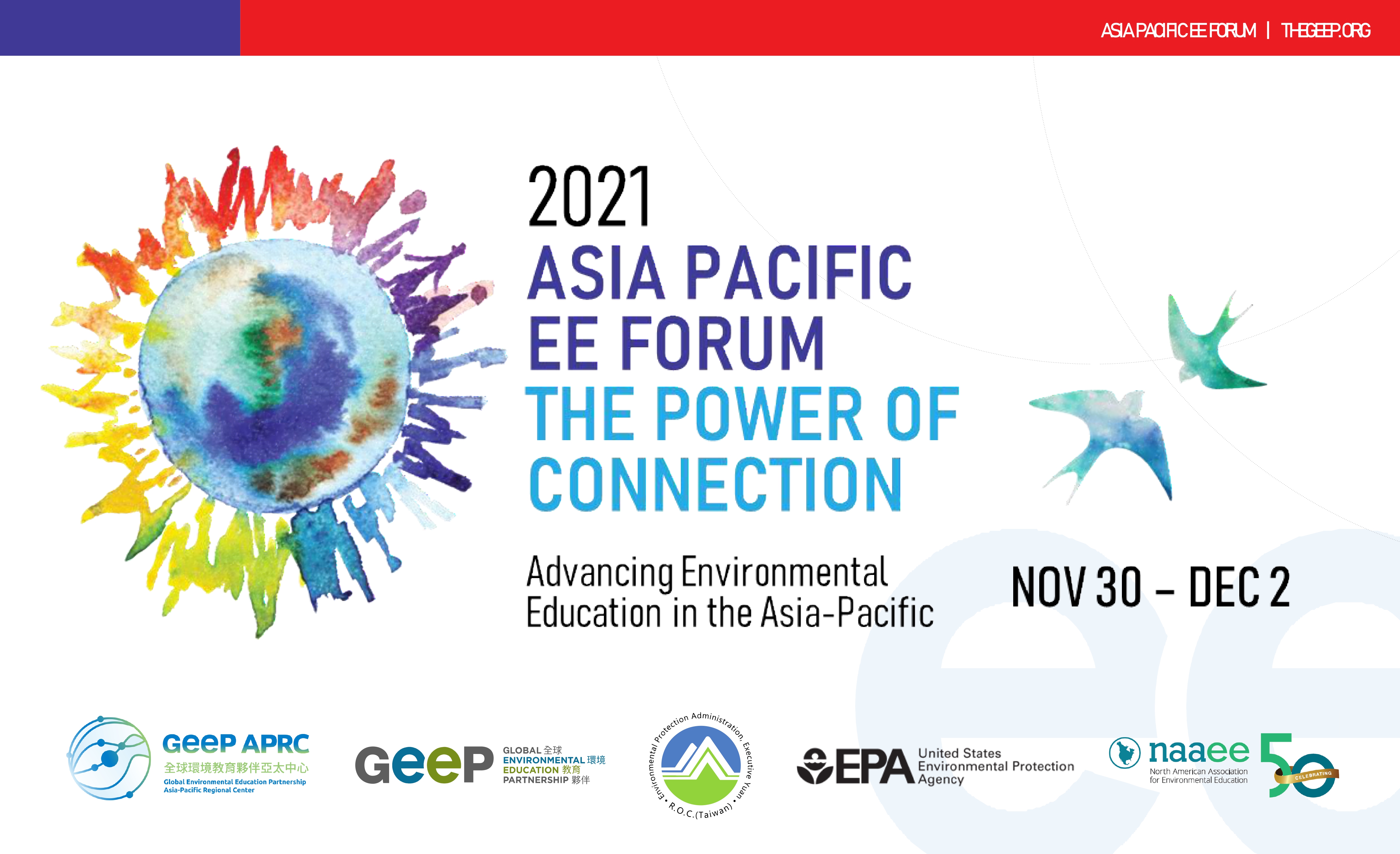 Join the Global Environmental Education Partnership, a collaborative learning network, for a three-day Forum focused on how environmental education can help create a more just and sustainable future.
Register for the recordings of the Asia Pacific EE Forum designed to strengthen environmental education in the Asia Pacific region. The virtual forum is free and open to anyone! Recordings are available until April 2022.
Hear from leading environmental education experts and network with others from the region who are advancing key environmental and social issues.
Event Record see
here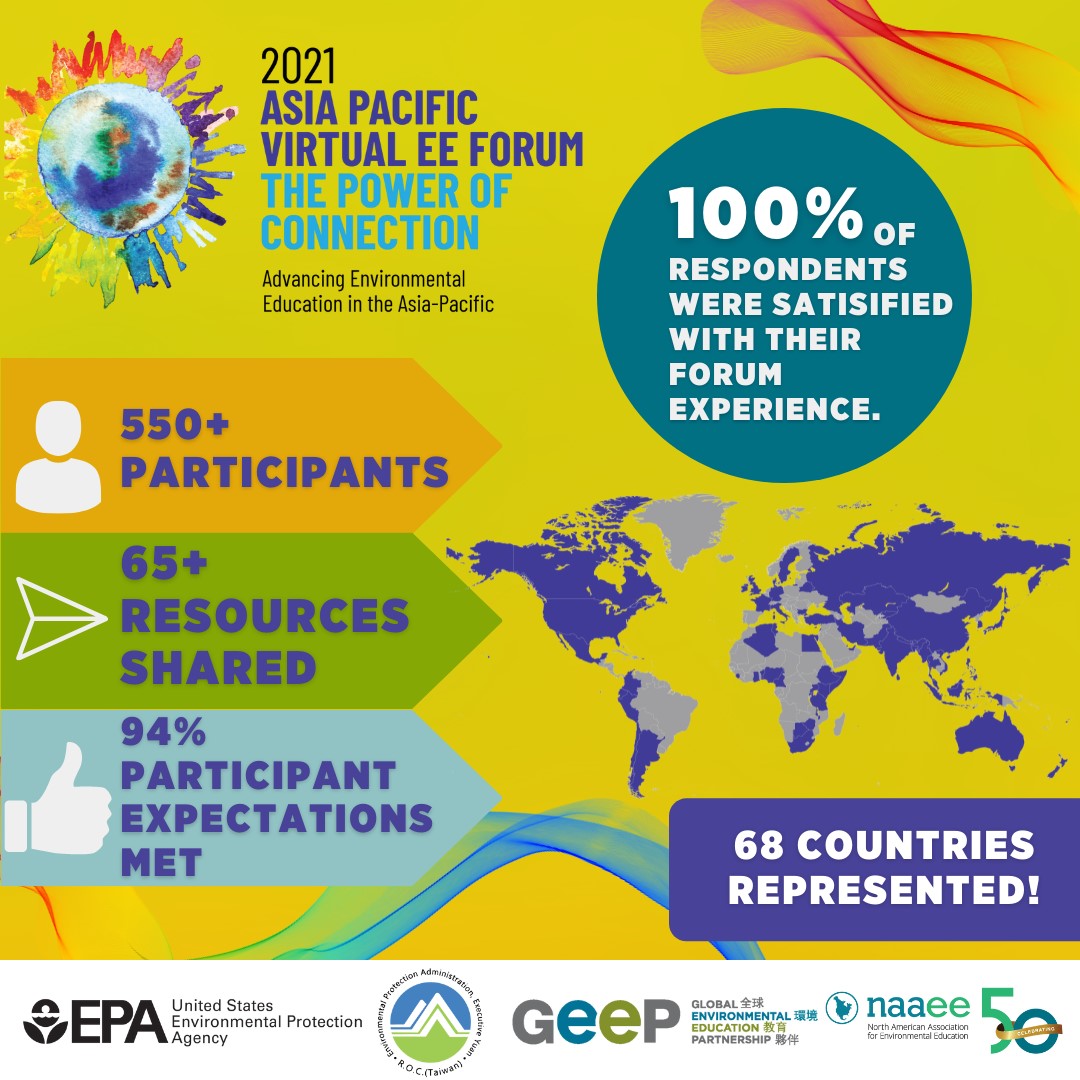 Event Details
Location REGISTER HERE
Event Date 2021/11/30-12/1 (Taipei, Taiwan)
Registration date 2021/11/15 00:00 - 2022/08/05 00:00
(Taipei, Taiwan)

Record View