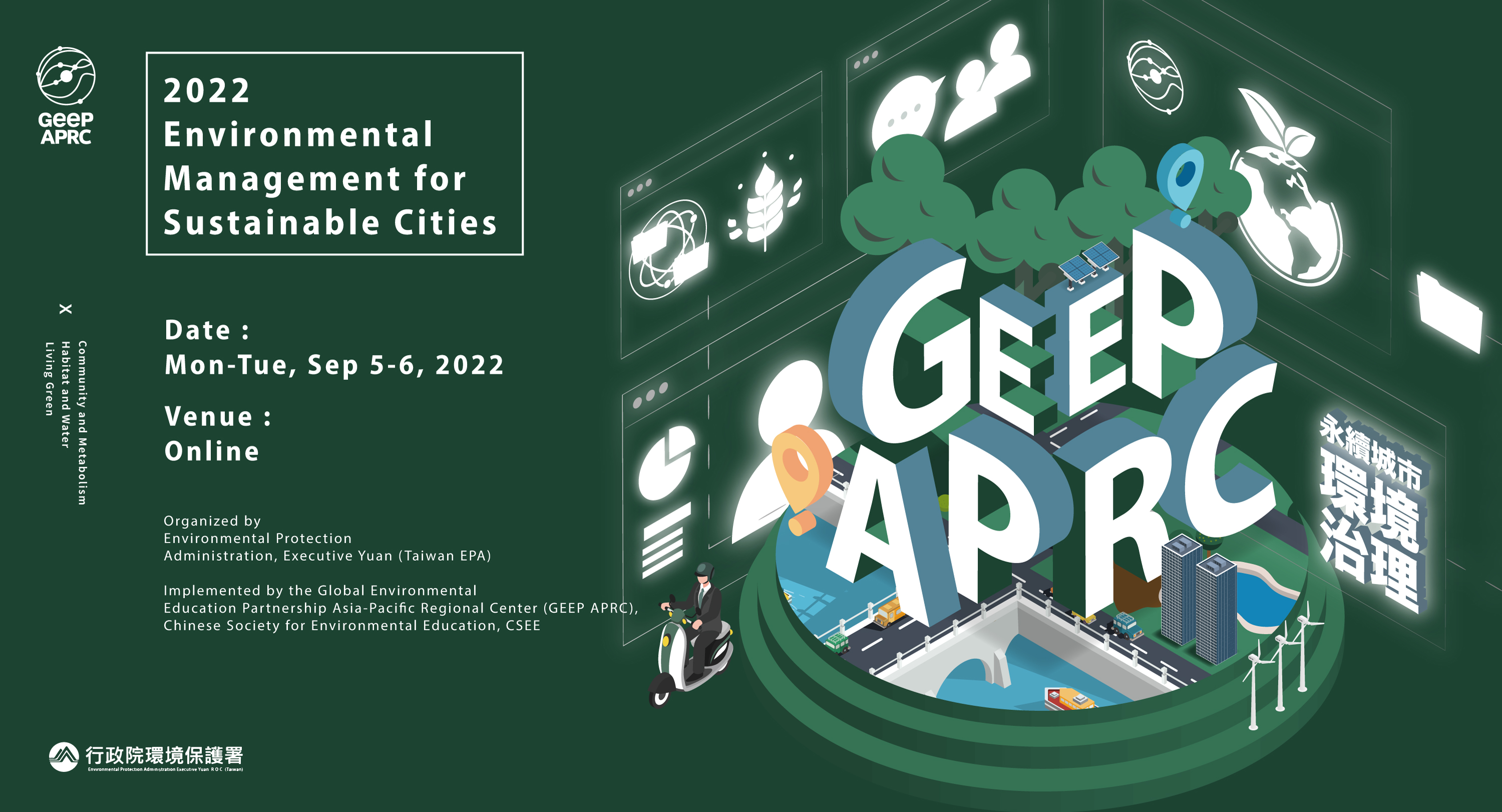 2022 Environmental Education International Workshop - Envitonmental Management for Sustainable Cities
---
Registration for the 2022 Environmental Education International Workshop - Envitonmental Management for Sustainable Cities is open now!
Let's explore current environmental issues with environmental education experts and academics from around Aisa-Pacific region.
And Find out what important actions youths are taking for the environment.
Also, let's have a look at thet projects implemented by the eco-schools in different countries.
Click the register button now to cross the geographic barrier, we will meet you on-line!
Date |September 5 (Mon.) - 6 (Tue.), 2022
Venue |Online (the link will be provided upon successful registration)
Agenda |
Download Here
YouTube|
https://www.youtube.com/channel/UC2gzbC0594nrkrTxRukNzEw
Event Details
Location Online (the link will be provided upon successful registration)
Event Date September 5 (Mon.) - 6 (Tue.), 2022 (Taipei, Taiwan)
Registration date 2022/08/15 00:00 - 2023/02/28 00:00
(Taipei, Taiwan)

Record View