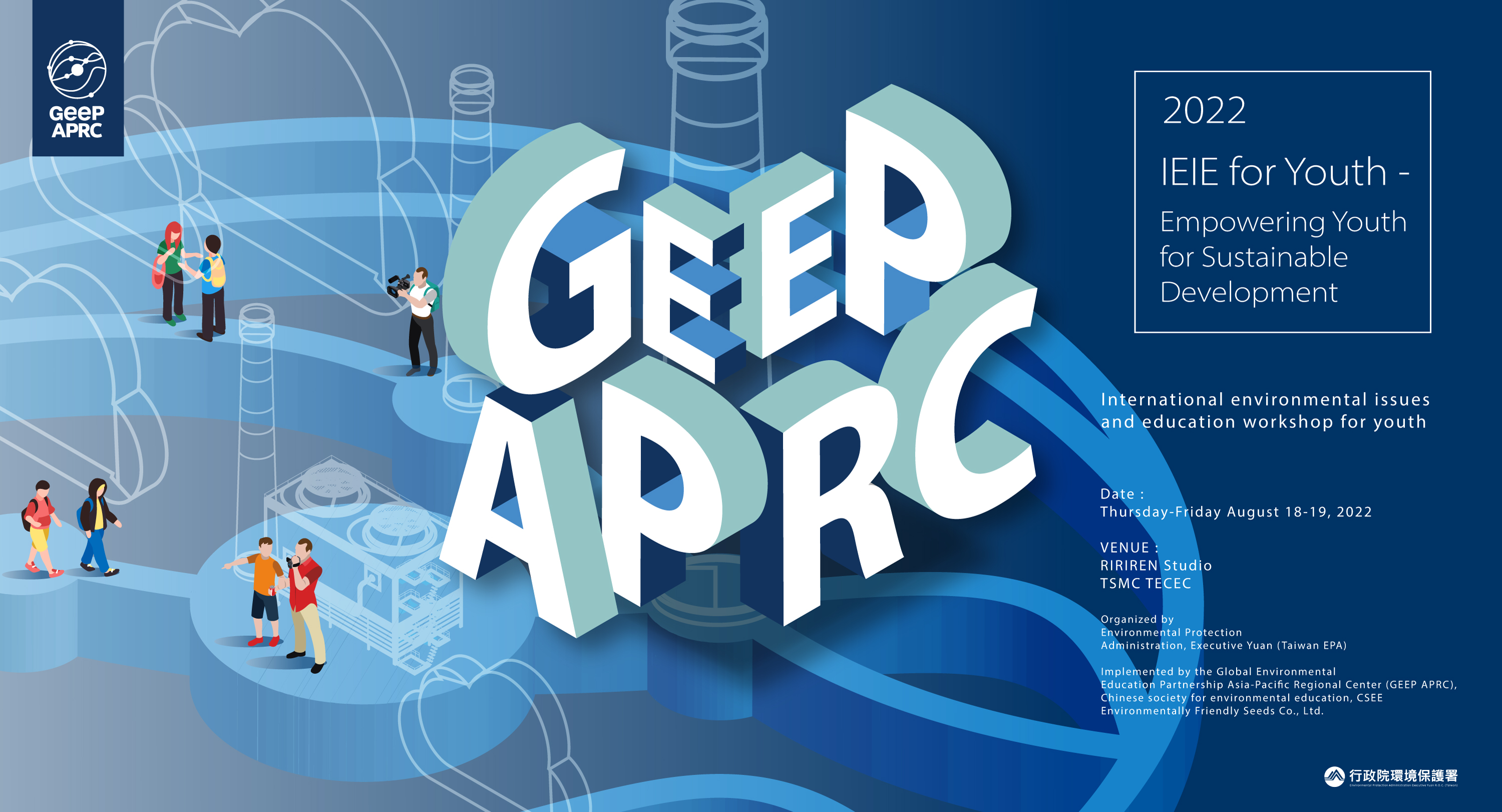 2022 International Environmental Issue and Education for Youth
August 18(Thursday) to 19(Friday), 2022.(Taipei, Taiwan)
|
Register here
---
Empowering Youth for Sustainable Development
Air pollution has no borders.
Can innovation of traditional farming through sustainable ideas be the solution?
Let's achieve a balance between economic development and environmental sustainability through net-zero carbon emissions.
APRC is seeking youth who care about the environment.
Join us to see how young people can contribute to promoting environmental protection in the communities in 2022 International Environmental Issues and Education Workshop for Youth, #IEIEforYouth
Didn't make it to the 2020 program?
(
2020 program highlights
)
Not able to join us in the 2021 program either?
(
2021 program highlights
)
Now is the time to seize the chance!📢
🌱Date:
August 18(Thursday) to 19(Friday), 2022.
🌱Venue:
Ririren Company Limited
Taiwan Semiconductor Manufacturing Co., Ltd. (TSMC Ecological Sustainability Park)
Hotel National (Taichung)
🌱Participants and qualifications:
Foreign students mainly from the Asia-Pacific region or other countries currently studying in Taiwan, local university students interested in environmental education, and practitioners in the field of environmental education. The organizer will review the qualifications of the applicants and decide on their admission.
🌱Registration and Deadline:
Register closed.
Registration opens on May 17, 2022 (Tuesday) and closes on June 14 (Tuesday). The list of the admitted participants are announced on June 21 (Tuesday).
🌱Admission List:
Admission List please see
here
Event Details
Location Register here
Event Date August 18(Thursday) to 19(Friday), 2022. (Taipei, Taiwan)
Registration date 2022/05/17 00:00 - 2022/08/09 00:00
(Taipei, Taiwan)

Record View