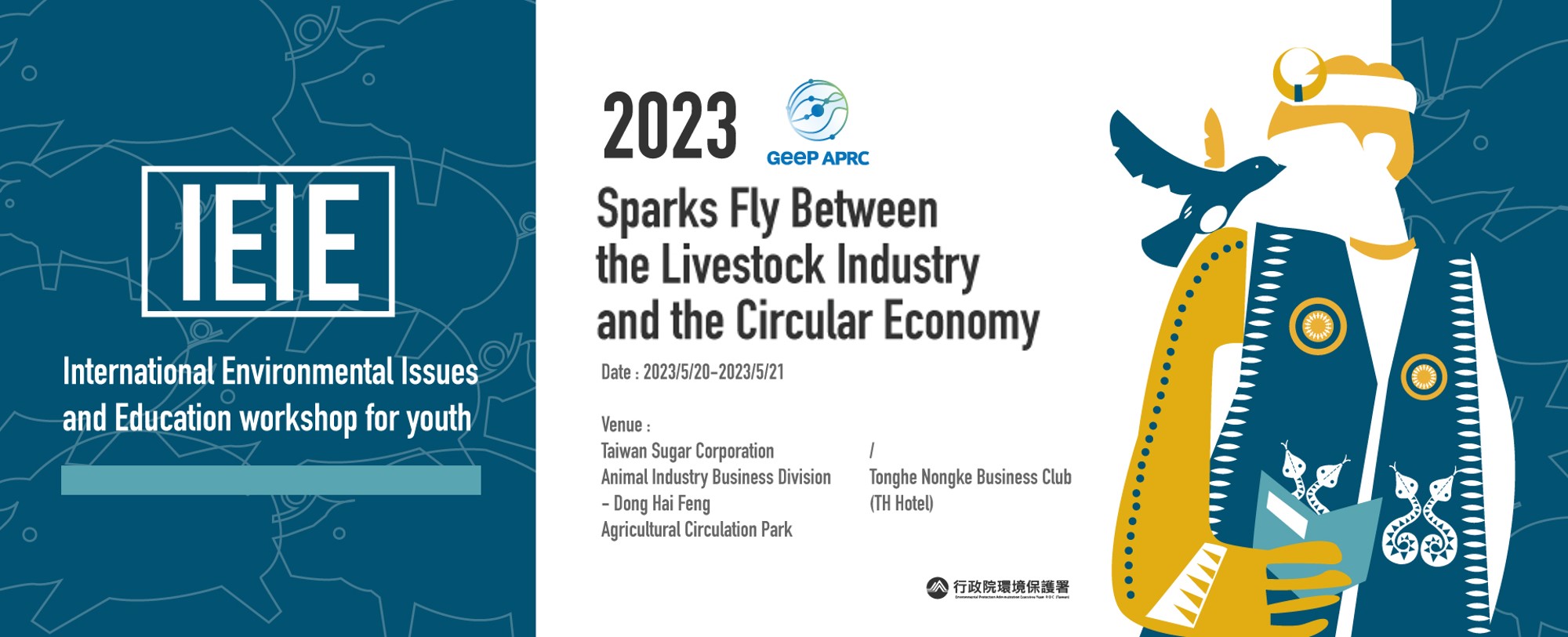 2023 International Environmental Issues and Education for Youth
May 20(Saturday) to 21(Sunday), 2023.(Taipei, Taiwan)
|
Register here
---

Not able to join us in the 2021 program either? (2021 program highlights)


Now is the time to seize the chance!📢

🌱Date:
May 20(Saturday) to 21(Sunday), 2023; 2 days, 1 night.

🌱Venue:
Taiwan Sugar Corporation Animal Industry Business Division - Dong Hai Feng Agricultural Circulation Park
Tonghe Nongke Business Club (TH Hotel)

🌱Participants and qualifications:
This program is mainly targeted toward students from Asian Pacific countries who are studying in Taiwan. However, a number of local students interested in environmental education and practitioners in environmental education will also be selected to participate. Priority will be given to individuals who have never taken the course before. The organizer will verify that applicants have the following qualifications before selecting participants.
1. International students studying in Taiwanese universities and colleges under the "Regulations Regarding International Students Undertaking Studies in Taiwan."

2. Finalists from the EPA's Environmental Youth Leader competition, students studying environment-related fields, or those interested in environmental education (including master's and doctoral students). Must provide documents to verify their English proficiency.

3. Practitioners in the environmental education field in Taiwan. Must provide documents to verify their English proficiency.
🌱Program Brief:
2023 International Environmental Issues and Education Workshop
🌱Registration and Deadline:
Until April 21 (Friday), 2023 (
Register Here
)
Event Details
Location Register here
Event Date May 20(Saturday) to 21(Sunday), 2023. (Taipei, Taiwan)
Registration date 2023/03/24 00:00 - 2023/04/21 00:00
(Taipei, Taiwan)

Record View