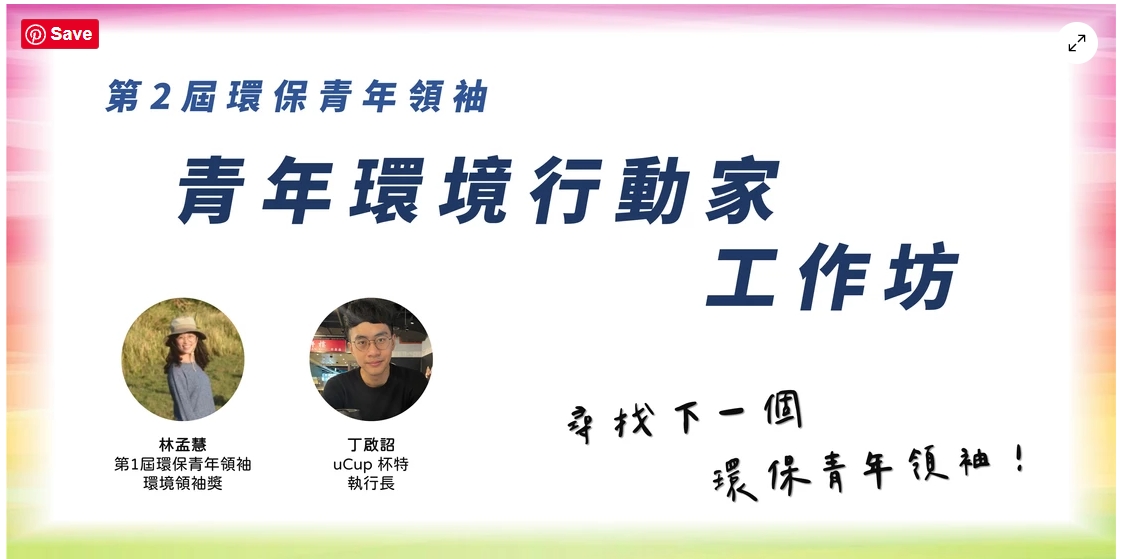 Environmental Youth Leader Class 2021 workshop
---
Environmental Youth Leader Class 2021 workshop
Before the 2nd Environmental Youth Leader Class, we plan to organize the "2nd Environmental Youth Leaders-Young Environmental Workshop", hoping to interact with environmental partners , To trigger and stimulate more innovative thinking and advocacy actions of young people on environmental protection.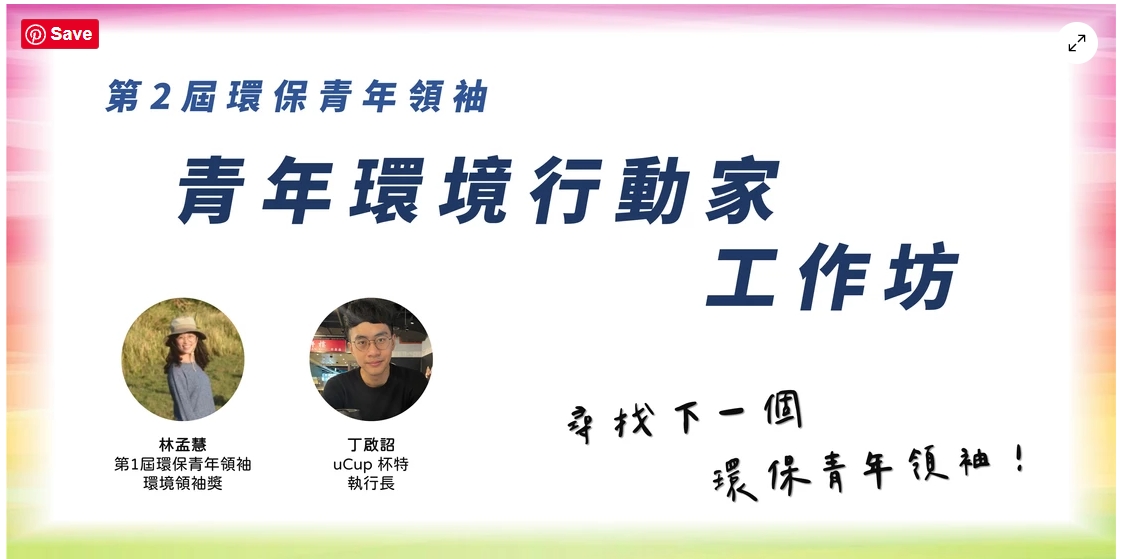 *Participants |Taiwan under 30 years old, who are concerned about environmental issues, want to learn how to practice environmental actions, and get to know more quality young people who are friendly to environmental workers
*Activity time|November 5, 110 (Friday)
*Meeting location|77 O.M.G. SPACE Event Space 3F Meeting Room (3F, No. 77 Linsen North Road, Zhongshan District, Taipei City)
*Visit and study|Beit Co., Ltd. (Taiwan University and rental stations around the residence)
*Registration method|
http://www.accupass.com/event/2109280754181541229315
The registration time is from now until October 30 (Sat) at AM12:00, and the admission result will be notified on November 2.
Event Details
Location 77 O.M.G. SPACE Event Space 3F Meeting Room (3F, No. 77 Linsen North Road, Zhongshan District, Taipei City)
Event Date November 5, 110 (Friday) (Taipei, Taiwan)
Registration date 2021/10/23 00:00 - 2021/10/30 00:00
(Taipei, Taiwan)

Record View