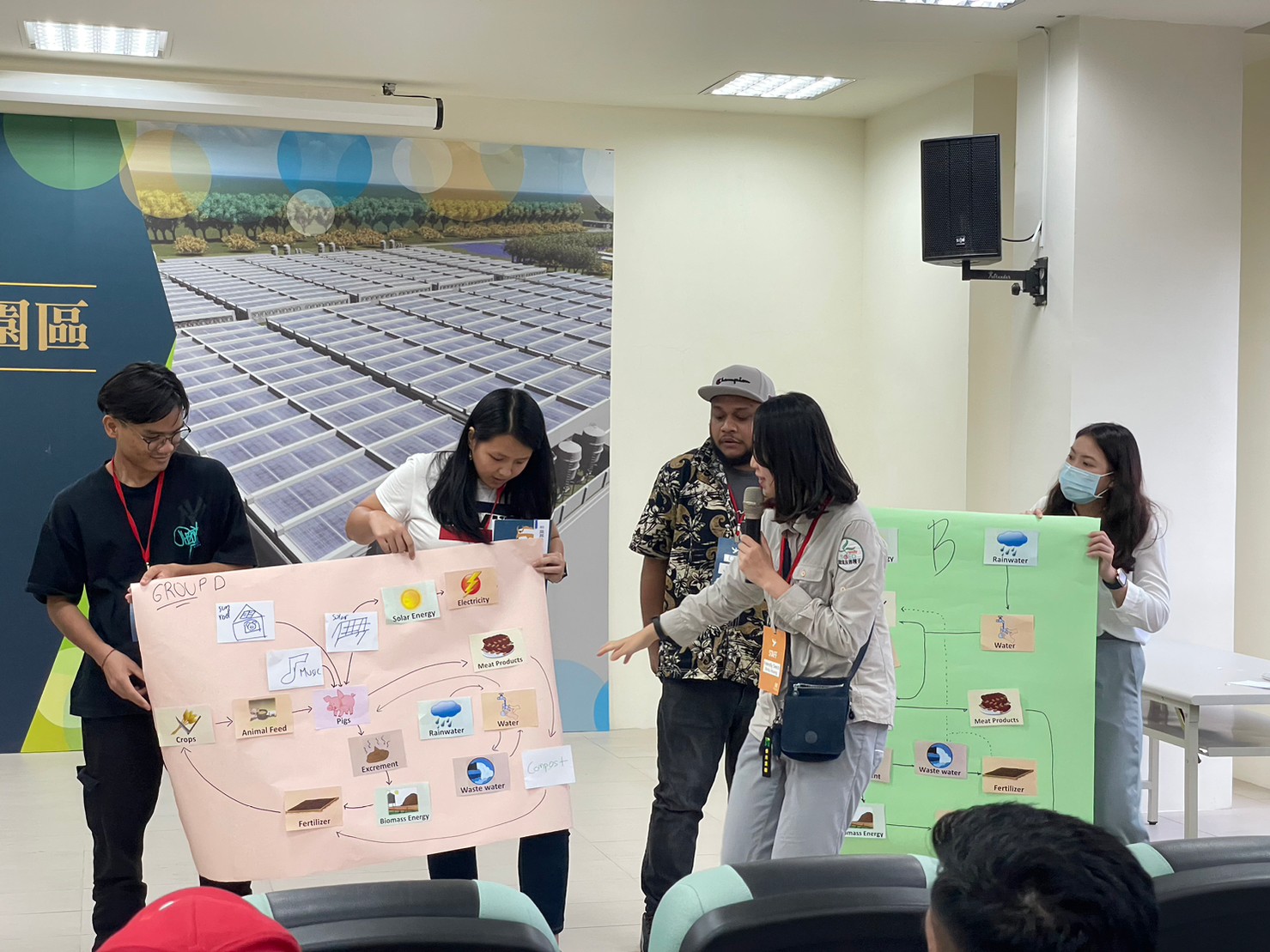 2023 International Environmental Issues and Education Workshop Results - Youth from 12 countries learn about net-zero transformation of Taiwan's livestock industry
This year, a total of 25 students from 12 countries participated in the "2023 International Environmental Issues and Education Workshop for Youth" from May 20 to 21 organized by the Environmental Protection Administration (EPA) to learn about Taiwan's experience in using the circular economy model to transform the traditional livestock industry into a net-zero industry.

To promote environmental education and fulfill the United Nations'SDGs, the EPA has been organizing international environmental education activities for foreign students studying in Taiwan since 2020. This year marks the fourth year of the program, with an overall of 128 youth from 37 countries participating. This year, focusing on the topic of "Circular Economy and Net-Zero Transformation", 25 youth from around the world gained an insight into the experiences and strategies of livestock industry on net zero issues, which in turn inspired the ability and actions to solve environmental problems.
The 2-day workshop, including field trips and lectures, enabled youths to better understand the current situation of livestock industry and the waste problem, as well as the process, strategy, and efficiency of transforming and promoting livestock resource utilization in the future. The workshop led participants to visit Taiwan Sugar Corporation Dong Hai Feng Agricultural Circulation Park to learn of the ways to improve the old equipment of traditional pig farms and solve environmental problems such as inefficient use of resources through the introduction of new pig houses, biogas power generation systems and other green energy facilities. These efforts have made the park the first agricultural and livestock recycling park in Taiwan that combines green energy, water recycling and biological circulation, and has become a model of new agriculture and circular economy. Another case of a livestock enterprise was brought to us by Tamago No Takara Biotechnology Corporation, showing how to change the status of egg production and improve the sustainability and recycling rate of the product from breeding, transportation to packaging.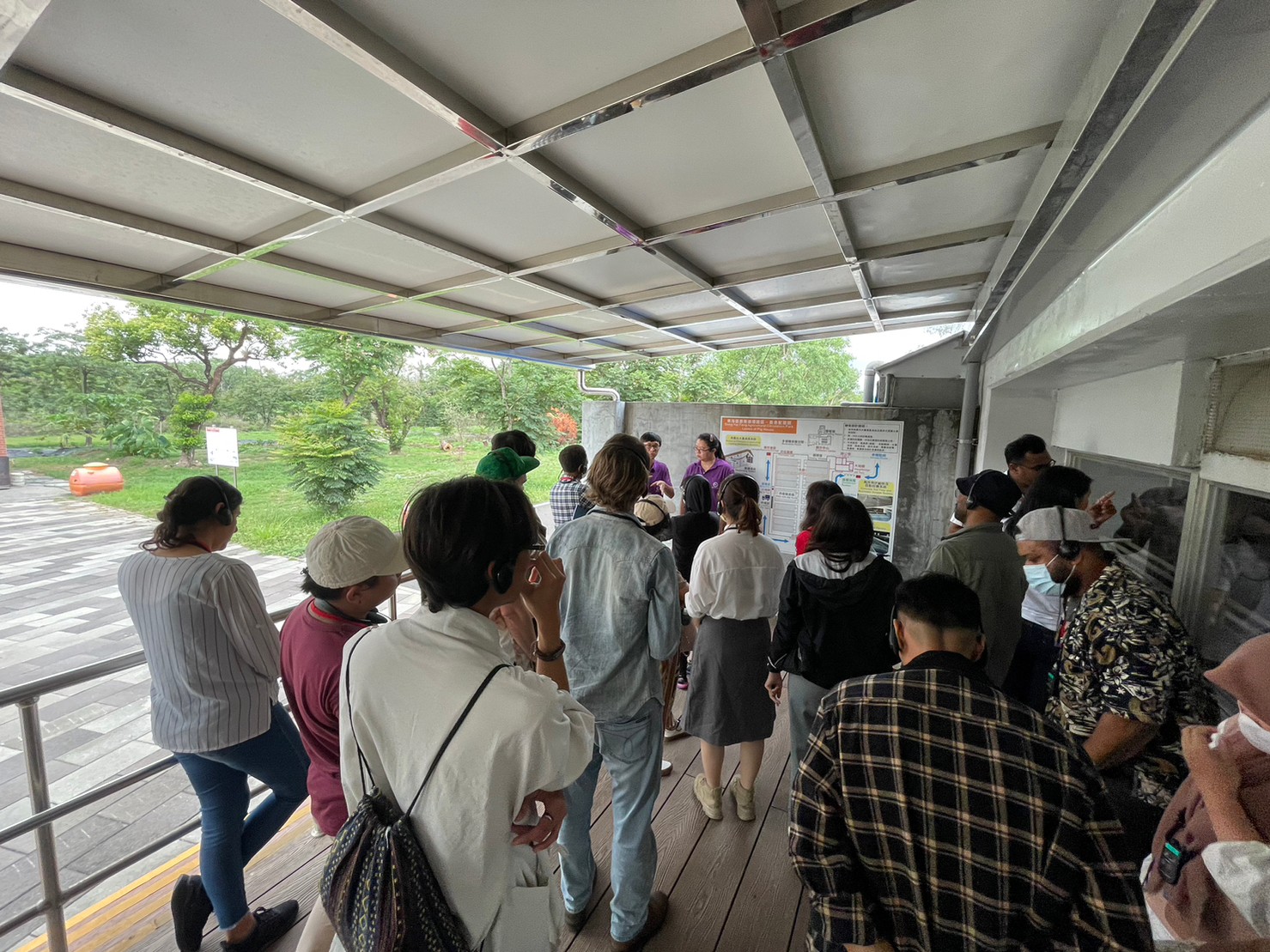 The workshop also featured a Pork Festival sales proposal competition. The students worked in groups to brainstorm and come up with sales proposals that incorporate the concepts of circular economy, sustainable food production, and consumer needs. All 4 teams demonstrated their excellent performance skills, and brought about a spectacular sales proposal through their handmade posters and acting skills. The Pork Festival, needless to say, successfully enhance the participation and deepen the learning effect.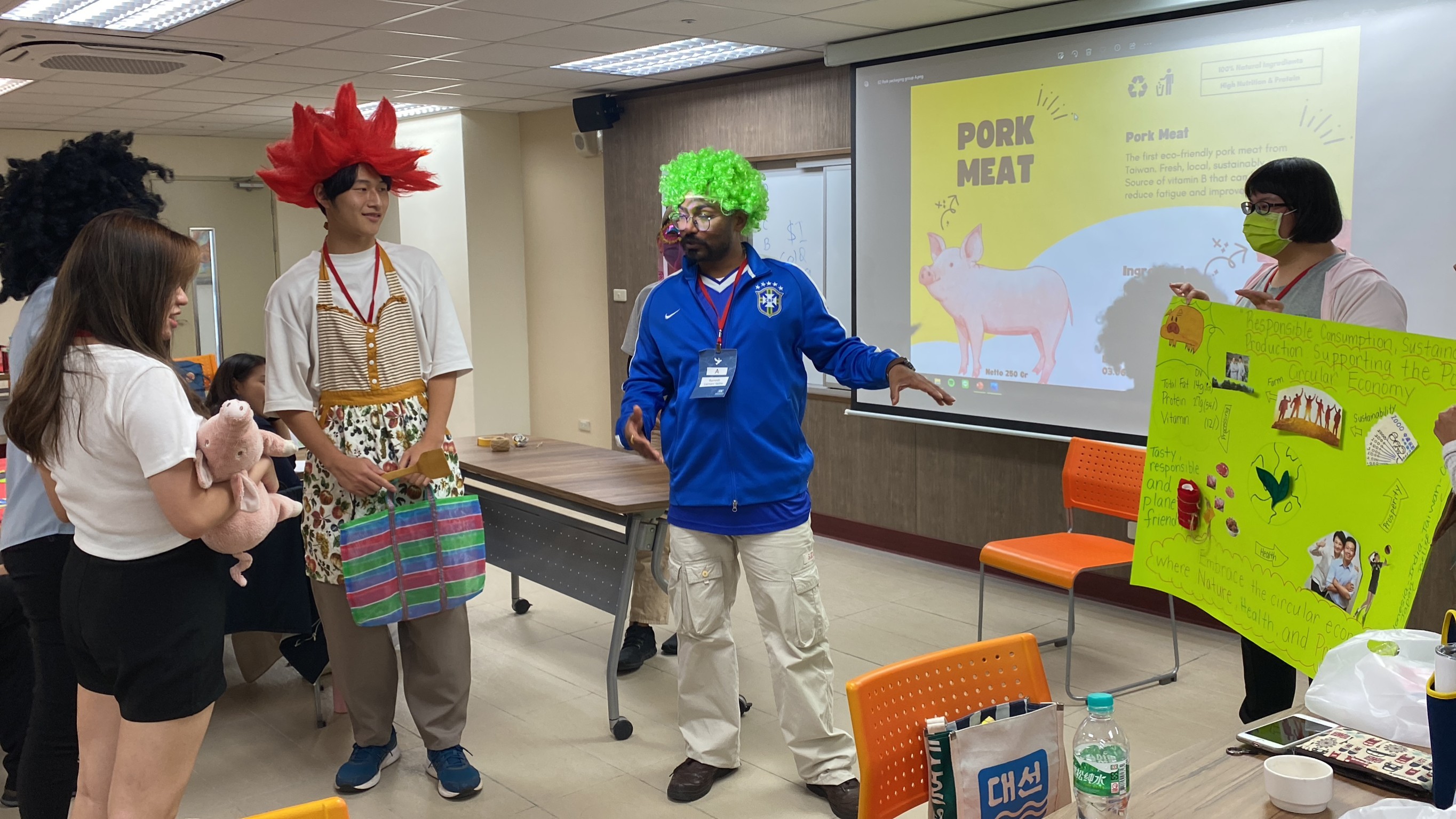 Under the global trend of net-zero emissions, the transformation of traditional industries is inevitable, and environmental education and the development of the sustainable concept are among the most essential. It is hoped that through the workshop participants will be inspired to keep a sustainable mindset and find their own starting points in all areas in the future. Even with small steps, we can make the environment a better place!