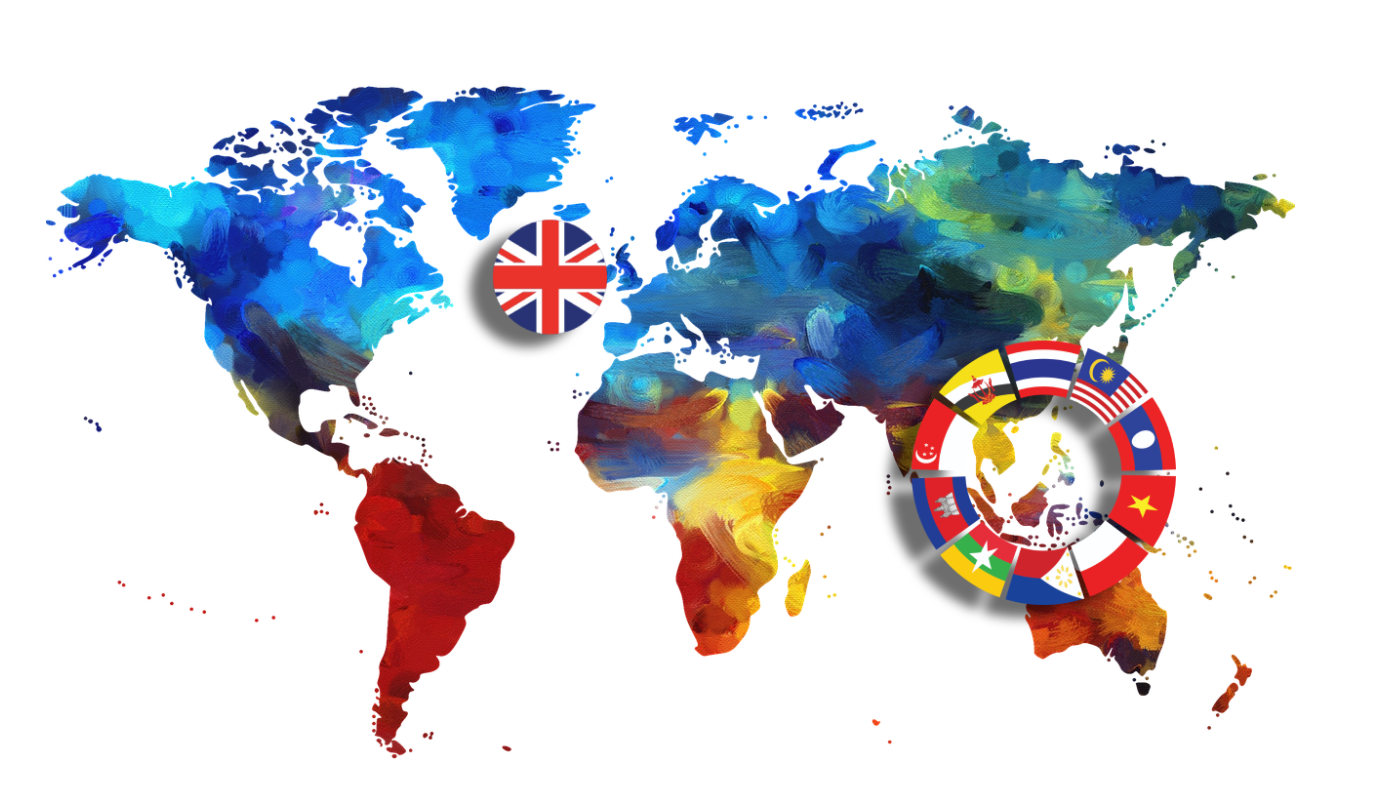 PEER SEMINAR 'We cannot take inclusive and equal partnerships for granted' ON 28 JUNE 2022
Co-organised and co-hosted by Chulalongkorn University (Thailand), Coventry University (UK), the ASEAN University Network, and sponsored by the British Council, Peer Seminar invite you to join the first PEER hybrid seminar on 28th June 2022, 14.00-18.00 Bangkok time, 08.00-12.00 British Summer Time. See your own time zone
here
.
At this special event, research findings will be presented, and there will be a Roundtable Policy Dialogue being hold on the questions about:
1. What models of UK-East Asia partnerships in transnational education (TNE) and Research have been prioritised and how do they compare across East Asian countries?
2. How and by whom are inclusiveness and equality in partnerships defined and implemented?
3. What emerging opportunities drive UK-East Asia partnerships in a post-Brexit and post-Covid era?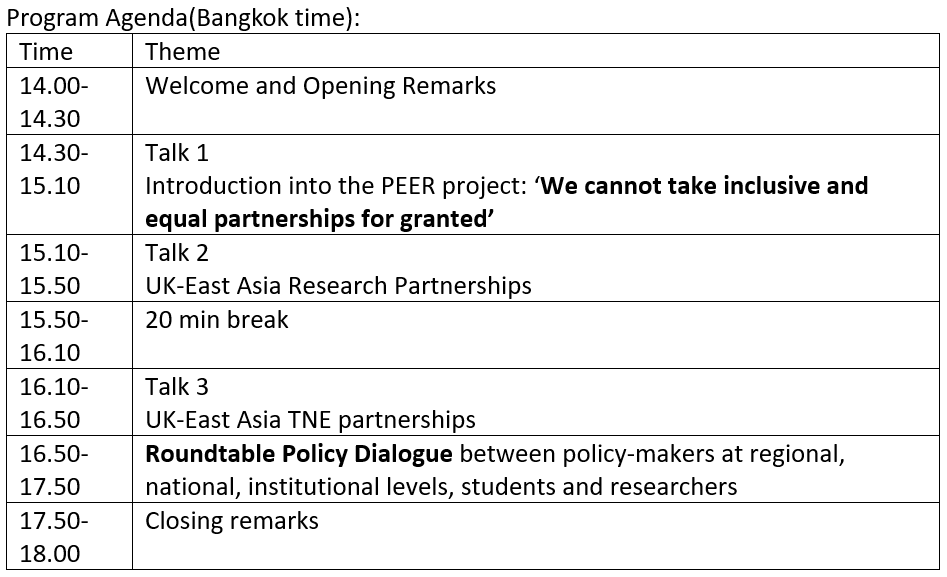 The seminar is free of charge but registration is required for both online and onsite participation. To engage with wider audiences based in the UK, East Asia and elsewhere, the Zoom platform will be used. Further details will be sent after registered.
-- more information please visit
Peer Conference Website