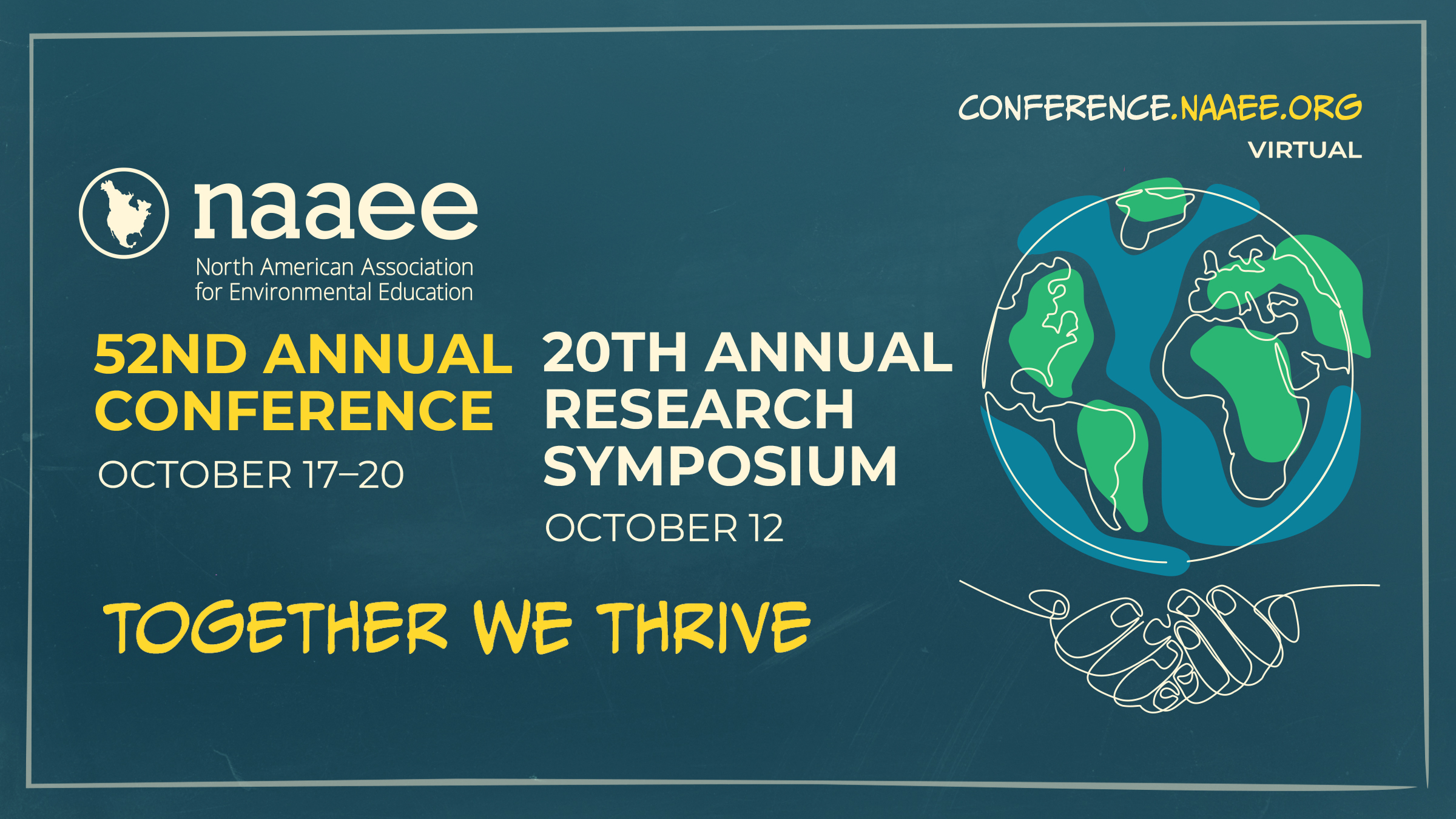 Register Today for NAAEE 2023!
Registration is now open for the NAAEE 2023 Conference (October 17–20) & Research Symposium (October 12), hosted virtually by the North American Association for Environmental Education (NAAEE). Join NAAEE and environmental educators around the world in exploring how "Together We Thrive" using environmental education. This year, we will focus on the importance of collaboration, creativity, and crossing boundaries to address the environmental and social issues we face both locally and globally.We'll dig into vital topics in our field, such as climate change education and climate justice, the benefits of connecting to nature, building a green workforce, protecting biodiversity, and centering equity in our work.

The Annual Conference and Research Symposium offer inspiring and thoughtful keynotes, a rich variety of workshops, presentations, symposium panels, discussions, bright spots, and posters, along with great opportunities for networking, growth, and change.

NAAEE is committed to making this online experience accessible to all, with reduced rates and scholarships available. Check our website for information.

Learn more details about these special events in our NAAEE 2023 Registration Packet and online at conference.naaee.org.