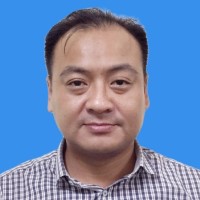 Nguyễn Việt Dũng
Vietnam / Director General / Ministry of Natural Resources and Environment of Vietnam
Fields of Expertise


Introduction
Mr. Nguyen Viet Dzung is the Director General of the Center for Natural Resources and Environment Communication, a unit directly under the Ministry of Natural Resources and Environment of Viet Nam (MONRE) in charge of tasks regarding natural resources and environment communication and education. Mr. Dzung graduated from the University of Science, Viet Nam National University in Oceanography and obtained his Master's Degree in the same major. He has more than 15 years of experience in environmental protection implementation, especially environmental education, training and communication across Viet Nam. He is responsible for implementing environmental education and communication national wide.

Mr. Dzung represents Viet Nam as a team leader to participate in the international environmental education network e.g. ASEAN Working Group on Environmental Education and Global Environmental Education Partnership.

He has been organizing a variety of national events on environment, climate change and sustainable development, sea and ocean environment protection activities, national movements on plastic reduction especially marine debris, environmental education activities for the youth in Viet Nam, workshops and training courses on governmental management and sustainable development for the local authorities, and tree planting programs. He also has an intense interest in boosting environmental education worldwide.