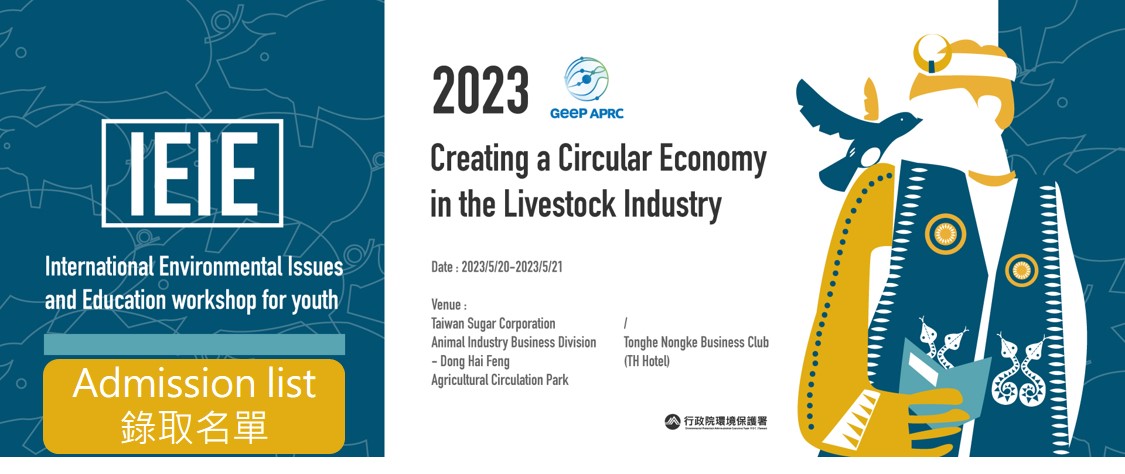 APRC 2023 International Environmental Issues and Education Workshop - Admission List
Admission List
The list of applicants for 2023 International Environmental Issues and Education Workshop is attached. APRC kindly remind all applicants to check e-mail, anyone who haven't received an e-mail, do not hesitate to contact info@geepaprc.org

Those on the admission list should follow the instructions in the e-mail to pay the Confirmation Deposit to complete the application. If applicants fail to pay the Confirmation Deposit by May 5, the application will be cancelled, and the vacancies will be filled by people on the waiting list.

For those on the waiting list or not eligible for this program, don't be upset. APRC will be holding an International Conference open to the general public in September. If interested, you are welcome to sign up then.