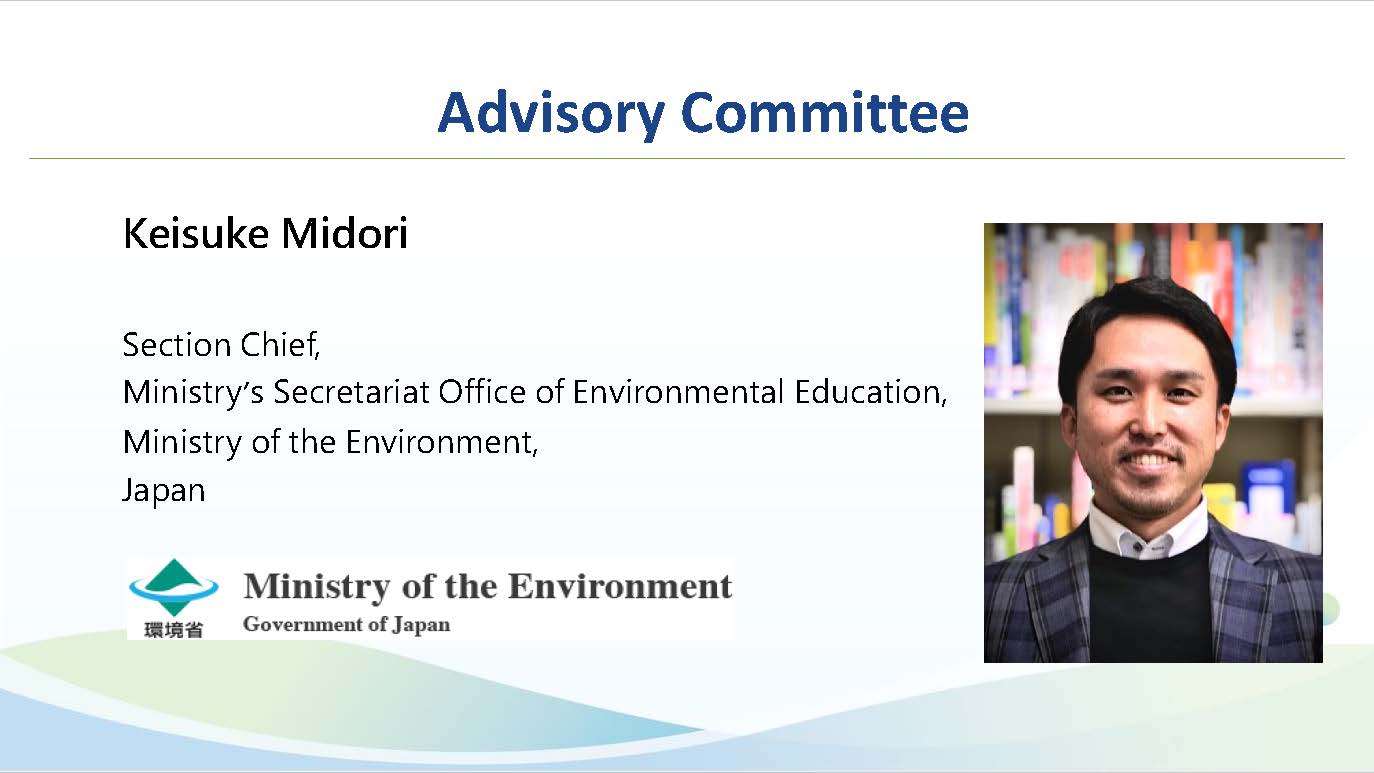 Japan Environmental Action Plan - Shared by Keisuke Midori
History of environmental education and the ESD in Japan

Environmental education and ESD play an important role in promoting people to realize the ESD by 2030. We expect that environmental education and ESD will be further enhanced and developed.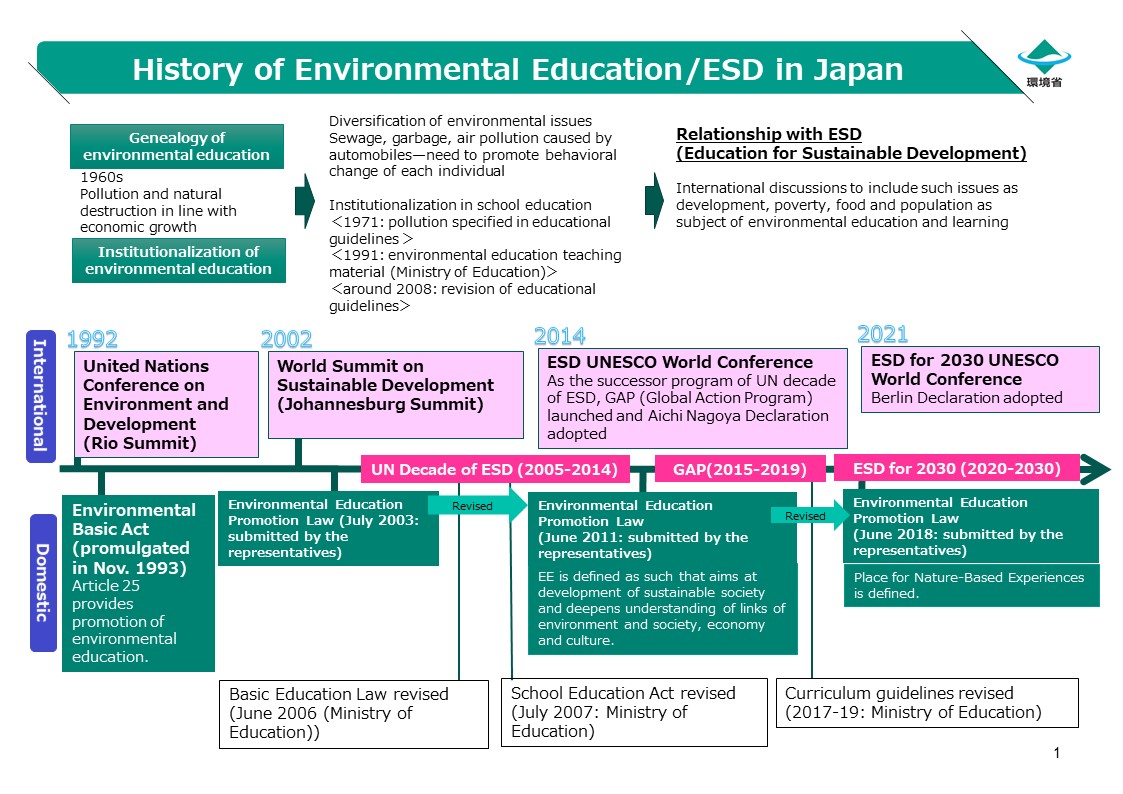 ESD networks by local multi-stakeholders

In order to promote the approaches mentioned previously, we believe that it is important to cooperate with multi-stakeholders to establish the nationwide ESD promotion network. MOE and MEXT opened the national ESD resource center in April 2016. 8 regional ESD resource centers followed it in July, 2017. We have made an effort to promote regional development, human resource development, and infrastructure development to realize a sustainable society through both environmental education and ESD.


-- about
Advisory Committee Meeting
--
Environmental Action Plan from other countries