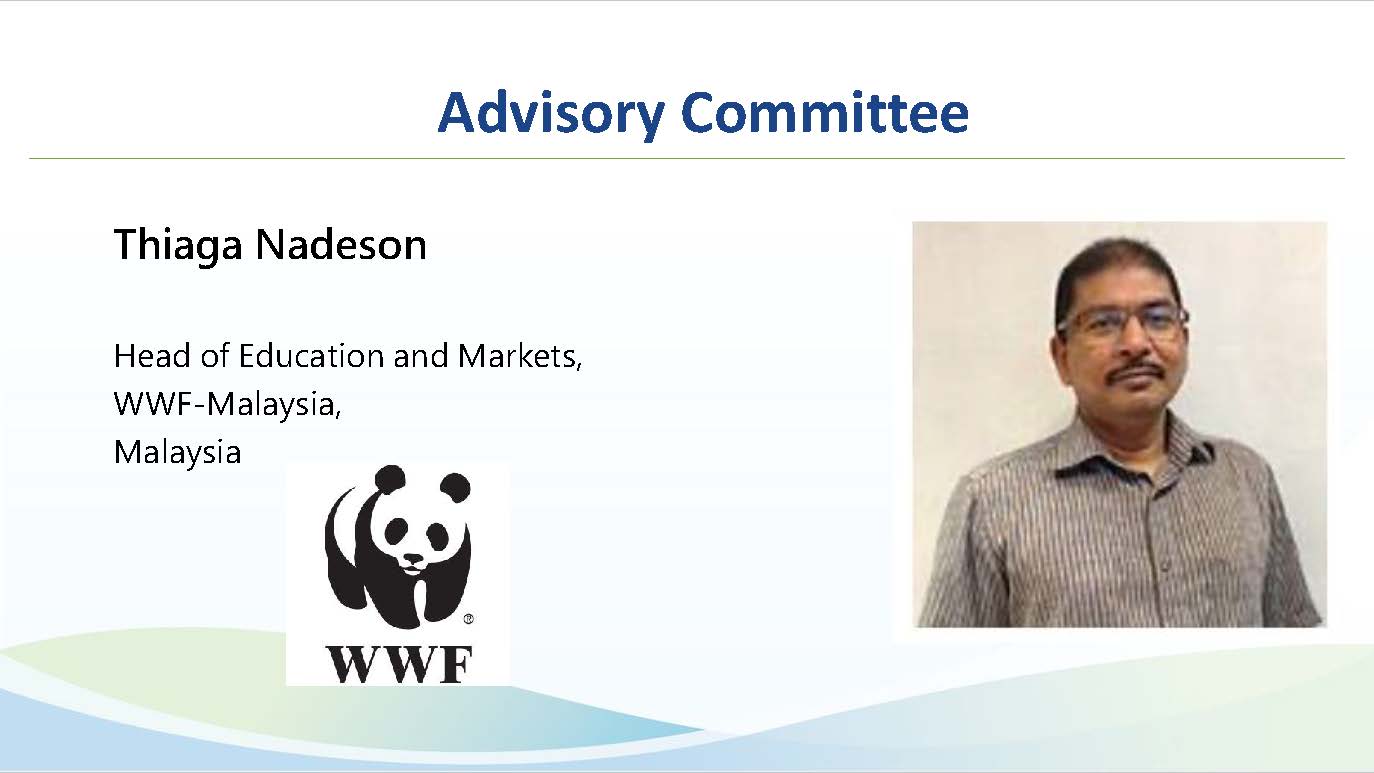 Malaysia Environmental Action Plan – Shared by Thiaga Nadeson
The Malaysian government takes the ESD Framework 2030 extremely seriously. Currently, the government is gathering ideas from NGOs, government agencies, and private organizations to develop a national plan in line with ESD Framework 2030. WWF has also participated and provided plenty of suggestions.
As of now, the government has established the APPGM-SDG to provide SDGs-related research and recommendations to the Parliament. In addition, MySDG Trust Fund is established to support NGOs, Civil Society Organizations, academia, citizens in the implementation of sustainable development goals.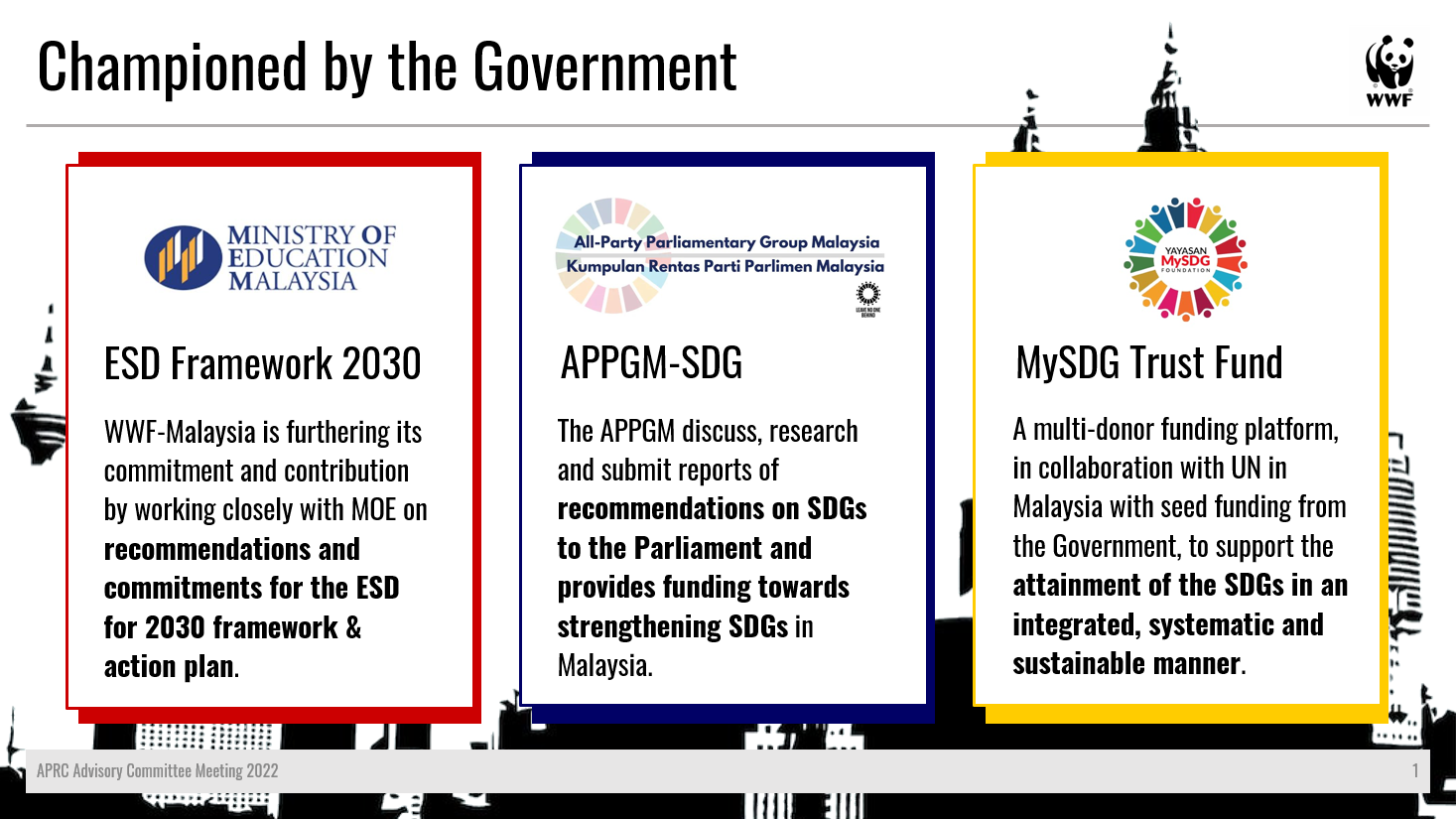 Also, WWF has made many efforts in building up communities. Such as, developing waste management booklet to encourage waste management actions, and collaborating with Kuala Lumpur to launch a blueprint to achieve carbon neutral by 2050.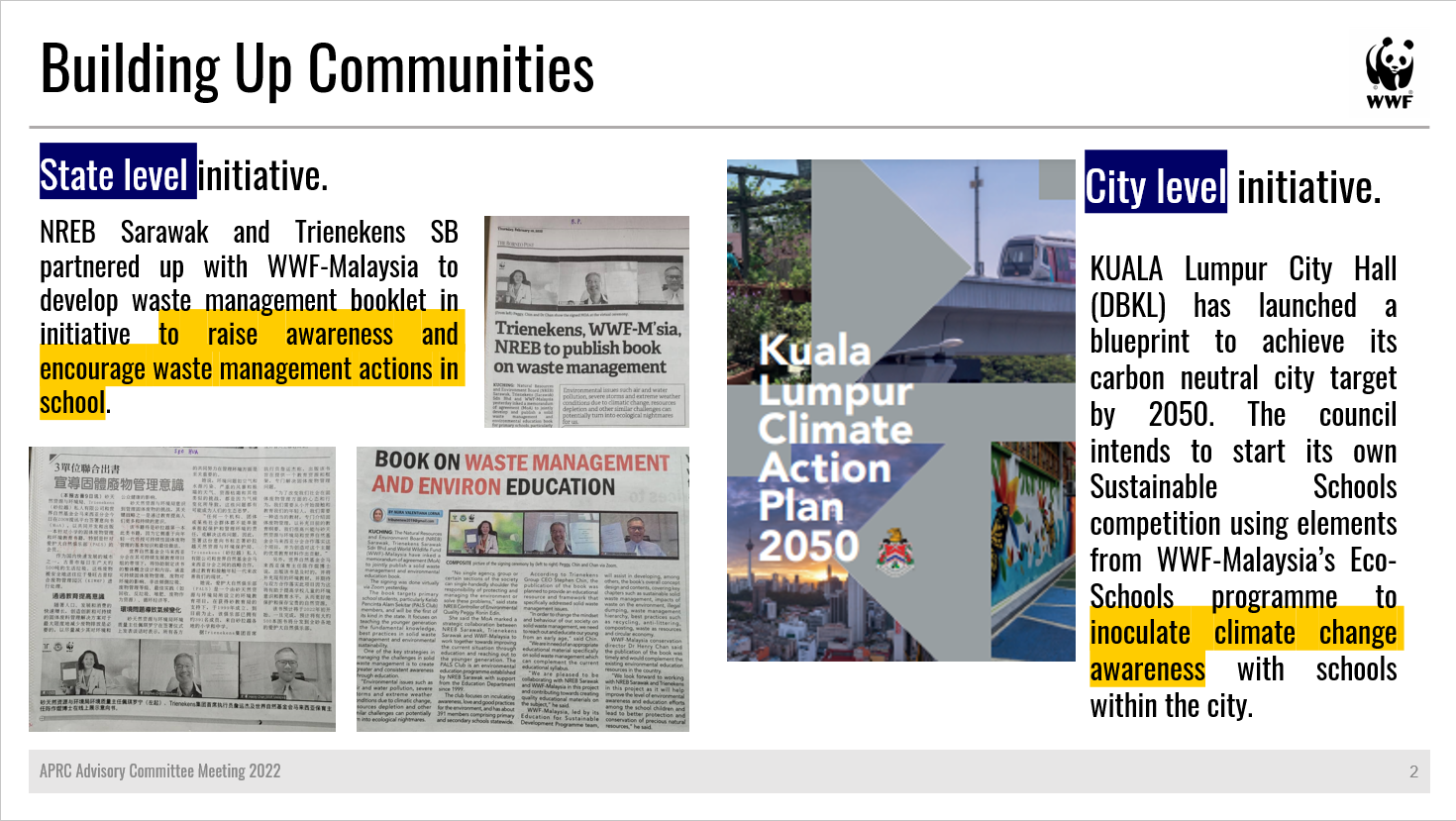 In terms of education, more than 300 schools in Malaysia have already participated in the Eco-Schools program. There are also many different platforms provide students access to ESD. For instance, MYSUN is a network with a vision to arise students' awareness of energy efficiency.
-- about
Advisory Committee Meeting
--
Environmental Action Plan from other countries