Report of "Ocean Education to Action: Advancing Ocean Literacy" Webinar
The Global Environmental Education Partnership (GEEP) and Taiwan EPA organized the
"Ocean Education to Action: Advancing Ocean Literacy" webinar
on September 28, 2022, inviting people from all over the world who are interested in ocean education to enjoy a fruitful Webicar with ocean education experts from different countries to share their beliefs and teaching materials, with Prof. Tzu-Chau Chang, the Host of APRC, as the moderator.
Catherine Halversen shared
A Handbook for Increasing Ocean Literacy
published by the
National Marine Educators Association
. Through this handbook, educators will be able to design programs that target specific age groups to enhance learner's ocean literacy.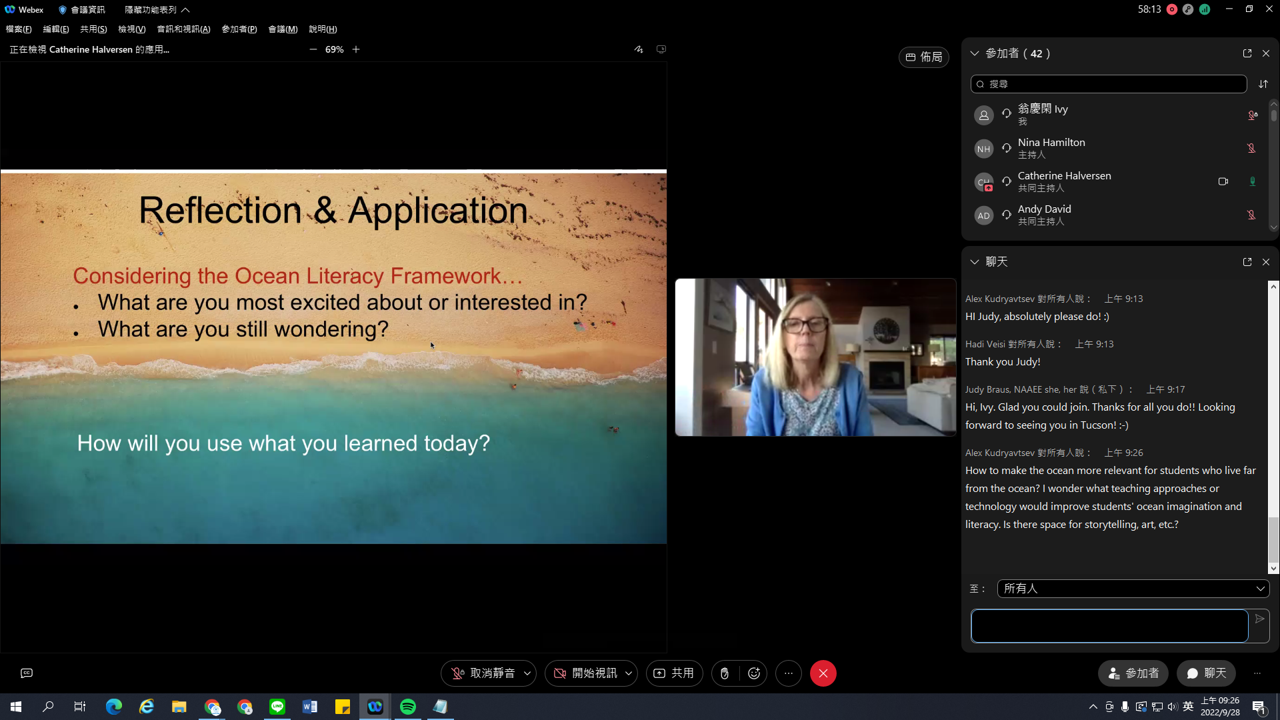 The co-founder of
RE-THINK
, Jason Huang, proposed an innovative model of gamifying education and shared
The Guidebook of Marine Debris
to inspire the public to think about the current situation and dilemma of beach cleanup, as well as to consider the possibilities of environmental education from marine debris management.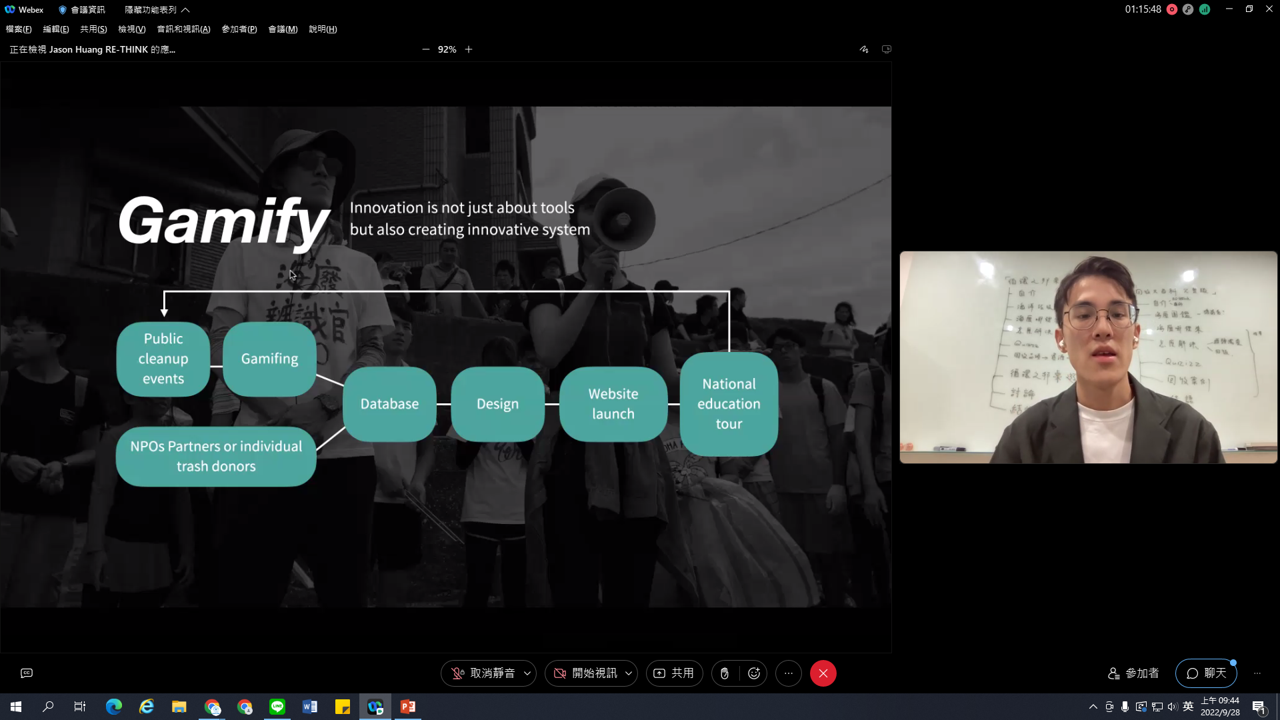 Anna Oposa is the Executive Director and Chief Mermaid of
Save Philippine Seas
, a seatizen-led initiatives for coastal and marine resources conservation in the Philippines. She has also made significant contributions to shark conservation, environmental education, youth empowerment, and waste management.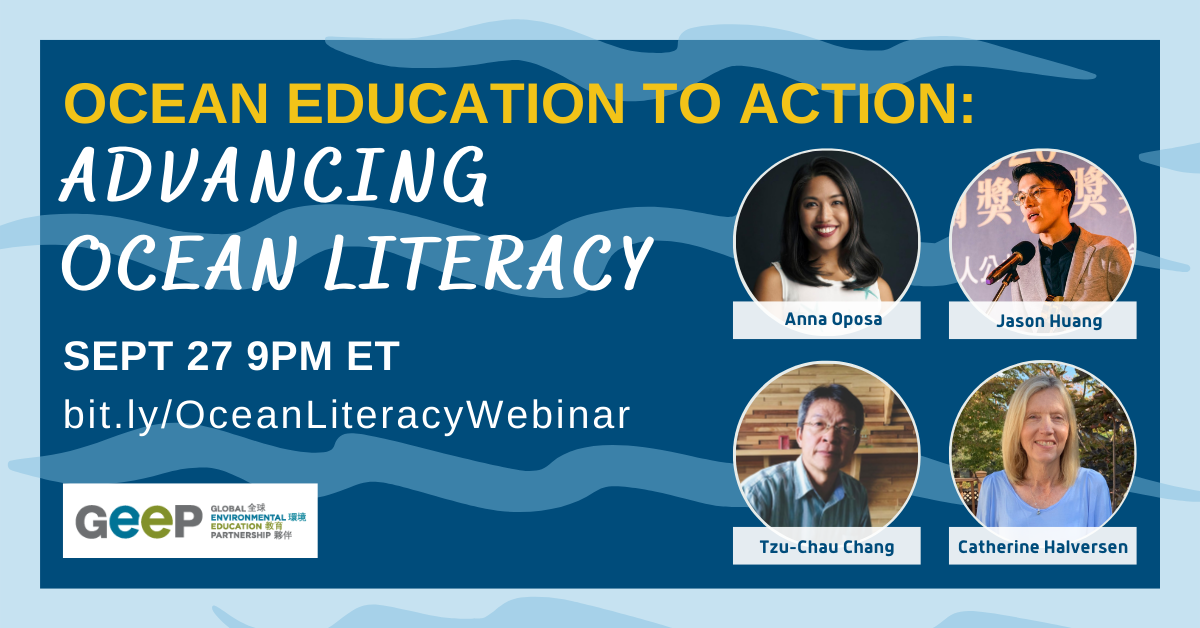 By sharing ocean education materials, this webinar not only provides methods to enhance ocean literacy, but also allows the public to increase it in a more relaxed way, thus inspiring the public to make a contribution to ocean conservation.