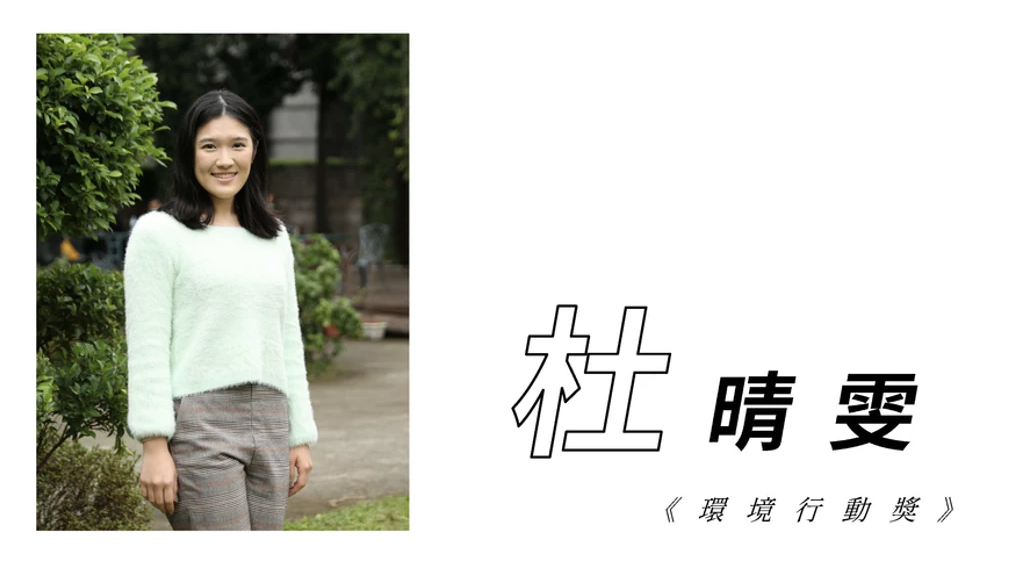 【Special Topic】1st Environmental Youth Leader Project of Taiwan EPA - Ching-Wen Du
Putting young people's creativity and energy into action to make a difference to marine sustainability
"Motivation" and "ambition" are synonymous with me. As a medical student at National Taiwan University, I am concerned about human health and am also involved in sustainability issues. In fact, medicine and environmental protection are not two unrelated things. Waste syringes are often found in beach trash, which is not only a problem of plastic pollution but may also become a pathway for disease transmission due to unclean needles, which is very dangerous to the ecology. So I'm taking every opportunity to move forward in promoting the issue of ocean sustainability.
During a visit to Israel by the Ministry of Education, I attended a meeting of environmental youth leaders there and was inspired by the country's water recycling and use, planting a concern for environmental sustainability issues. After returning to the U.S., I actively participated in a number of training initiatives and completed three sustainable seafood projects, including selecting a Seafood 3 Less 3 No Lazy Man Kit, holding a live seafood dance competition, and conducting an online sustainable seafood knowledge quiz to educate people about sustainability in their lives.
In addition, I also visited various coastlines in Taiwan to make a cartoon about saving sea turtles, and I did my own voiceover to make people face the problem of marine plastic waste.
-- official site:
https://www.youthleader.com.tw/
-- more stories of
Environmental Youth Leaders