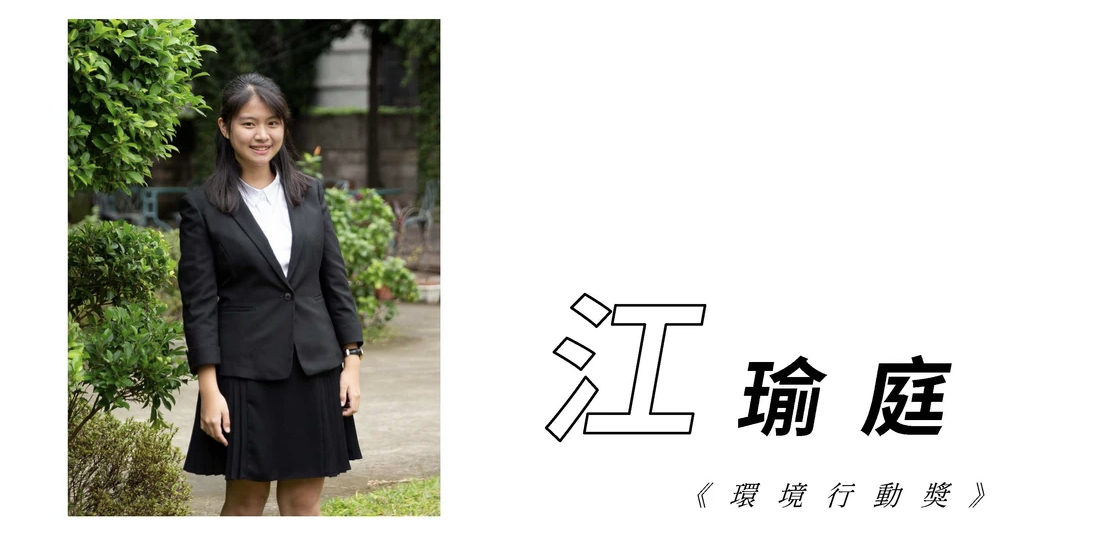 【Special Topic】1st Environmental Youth Leader Project of Taiwan EPA - Yu-Ting Chiang
Whether it is economic efficiency or environmental protection, the ultimate goal is to provide a better quality of life for people.
I am a cheerful, lively girl with a sense of justice, and I am a high school student who continues to promote environmental education. In order to implement my ideal and realize my original intention, I held a public hearing and a mock referendum on the Zhiben Wetland Photovoltaic Case in my school's National Center. Through a series of lectures, exchanges, and voting sessions, students are able to think about an issue from multiple perspectives through discussions and are taught the importance of civic responsibility. In addition, I also brought up environmental issues in my local area to the county meeting and applied with the Social Affairs Department for the possibility of allowing children representatives to attend the Environmental Protection Bureau meetings, so that there would be more connection between the government and children, and to motivate young people to pay more attention to social issues related to environmental protection.
I hope that I can continue to advocate for the environment throughout my studies and target different age groups. Taiwan is an aging society, and many elderly people actually do not have enough concepts about environmental protection, such as recycling. Therefore, I believe that environmental education is not only rooted downward but also important for the elders to promote it. Since the population in rural areas of Taiwan is aging, and most of them are engaged in agriculture, I think we can use the radio to broadcast relevant environmental protection knowledge so that people who are working in farmland can also listen to it, so that environmental education is not limited by the terrain.
I founded "World Coffee" in order to implement environmental education. This is a rural education team that focuses on the implementation of environmental education and the development of media literacy skills. Through the process of table discussions and mutual exchanges, they were able to stimulate different views on environmental issues and come up with new and feasible policies. By generating interest and developing the ability to think independently, and then allowing them to fully express their own opinions. I hope that learning will no longer be a top-down education system, but that through mutual communication, students will become more enthusiastic and interested in environmental education, and that they will be able to implement it in their lives and achieve greater results. In addition, in early April, I was elected as a youth representative to the K-12 Education Administration, Ministry of Education. I will present my idea of environmental protection to let the central government know the importance of environmental education. I will bring valuable educational resources back to my hometown, so that the seeds of environmental education will not be forgotten in a city because of the urban-rural gap.
-- official site:
https://www.youthleader.com.tw/
-- more stories of
Environmental Youth Leaders